If you are looking for my Making' It to the Mailbox Monday (MITTMM) #3 - CLICK HERE
HUGE CHRISTMAS CANDY from CANDY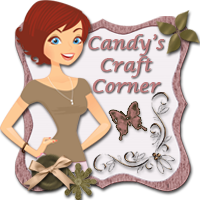 Hello to all my crafty people out there in BlogLand. I am cruising around today and stopped by my friend
Candy's blog.
I was able to congratulate her again on her achievement of reaching 100 followers and to congratulate the winner of the Robotz cartridge giveaway.
Candy has Candy AGAIN. She is so generously offering 3 separate cartridges simply because she is in the Holiday Spirit. Does it get any nicer than that??
Candy is quite talented and you would be missing out if you don't stop by her blog and follow her!!!
Stop at this post:
Huge Christmas Giveaway
to enter the awesome giveaway and to try to win one of the three adorable Christmas Cartridges she is offering!!!
Happy Crafting and Until Next Time
:O)
Jessica