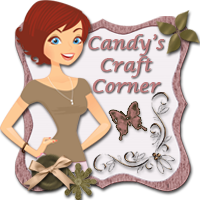 Hello to all my crafty people out there in BlogLand. I am cruising around today and stopped by my friend
Candy's blog.
I was able to congratulate her on an achievement of reaching 100 followers. I know myself, and if I may be so bold to speak for many of you, can relate to the level of excitement she is consumed with right now. 100 FOLLOWERS is amazing!!!! Please stop by her blog today and wish her a well deserved congratulations. She is quite talented and you would be missing out if you don't stop by.
She is offering up some wonderful blog candy at the end of the month to celebrate this achievement. What is it you ask????
Stop by now to earn a chance at winning this cartridge and making Candy smile!!!
Happy Crafting and Until Next Time
:O)
Jessica