Paper Makeup Stamps
& Party Time Tuesdays Challenge Blog
proudly presents
"Jen's Sunshine" Blog Hop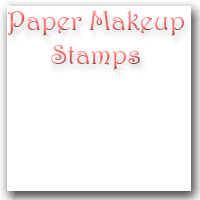 This hop will remain open till Tuesday Sept.4th
Winners announced Sept. 7th
Today we take time to honor our friend and
fellow crafter Jen Scull.
If you are here hopping with us, then I am sure you know
Jen is battling breast cancer.
She has been fighting this nasty disease since February.
On behalf of Jen, we thank you for being here.
For this hop, my wonderful Leader Julie K of 3 Girl JAM,
purchased the adorable
images called
Jen's Sunshine Digi Stamps
from Paper Makeup Stamps
so I could participate as a Hop Stop.
Jennifer Scull and I met
through blogging after the tragic shootings that took place
in Chardon, OH. It was an instant connection, and
I love visiting her and adore when she visits me.
She is such a sweet soul and a true inspiration to me
to be more
Courageous,
Thankful,
Happy and Fun
AT ALL TIMES!
Her work is remarkable
and I couldn't think of a better
way to spend my day,
than to Join in this Wonderful Hop
to honor her sacrifices!
I Love You Jen!!!
Here is the Layout I created in honor
of Jennifer!!
The fabulous card stock is by Susan Weckesser
and she is AMAZING Mixed Media Artist.
You can find her wonderful work
and her products by going to
http://www.susiebeestudios.com/welcome
The background card stock is from Susiebee Studios - Live In Color Collection
called Beautiful Daydreams
and the Photo Mat is called Live, Love Create .
The clouds, flower, kite, and sun (behind the digi image sun)
were the design paper alone!
I can't take the credit so I thought I would share that! :O)
I just received the papers this past weekend.
When I started coloring the fabulous fairy and sun images,
I just KNEW they went together so well.
Both the card stock and the images themselves,
were the entire inspiration
for my finished layout.
I started by cutting a photo mat from another paper
in the Susan W. Collection.
I wanted my Mistletoe 3 Girl JAM Crinkle Ribbon
to mimic the grass and flower stems in the bottom of the
background, so I used a wooden
skewer to keep the loops even as I applied
them to the back of the photo mat.
I wanted to give her a magical color combination
that matched the background. I loved
the periwinkle hair when I finished.
I added some Stardust Stickles to her wings for sparkle.
I gave her some dimension off the page
by adhering her with 3D foam squares.
a bit of orange glitter glue to his cheeks.
Again, I used 3D foam squares
to raise him above the existing sun on the paper.
available
HERE
from Paper Makeup Stamps
and I simple cut each word and inked the edges with an aqua ink pad.
For the layered sentiment, I used pink ink around the edges
after I cut both the sentiment tag and background tag
from my Spellbinders Labels dies.
I hope you enjoyed my project.
We ask as you hop along with us, please consider donating
at least $1 using the paypal donation button below or
at any stop along the way.
Your donation will go directly to Jen.
Thank you.
Hop along and be inspired along the way!