Please be sure to scroll down for more posts that you may have missed!!!!
Welcome to the
14th
week of
Makin' it to the Mailbox Mondays!
I started this installment series to showcase the generosity that floods our Crafty Blogging Community. So many times we receive a very generous prize from a dear friend and this is where we can shout out "THANK YOU" to those who really deserved it.
You are the people behind the
Magic of Making My Day!!!
I want to take this opportunity to shout a huge
to all of you who have shown me your kindness and your generosity.
Every week (if time allows and if it applies), on Monday I will be posting a new installment of
Makin' it to the Mailbox Mondays,
where I will give a proper shout out to the generosity I have experienced first hand each and every week! I hope you will take the opportunity to visit all of the wonderful and talented bloggers that I mention each week, to see their beautiful creations.
Those of you who know me, know I wouldn't steer you in the wrong direction.
There is so much to see and all of these fine ARTISTS are just a click away!!!
******************************************
First up, I would like to offer a sincere THANK YOU to All of the great Ippity Chicks and Peeps at
Unity Opportunity Challenge Blog
. I love their stamps, and try diligently to enter their challenges regularly. There is so much inspiration at their blogs and wonderful stamps to make creating easy and fun all at the same time!!!
I was happy to be selected as the Random Winner for the
Ippity CAS Challenge
and got
to pick 2 wonderful Itty Bitty stamps to add to my collection.
THANK YOU SO MUCH to all the Ippity Chicks who keep us inspired at the Ippity Challenges!!!

Here are the funny Itty Bitty stamps I chose . . .
******************************************
"Bee" Better Together


and
fabulous girl
******************************************
For the next shout out, I say THANK YOU to the wonderful group at
Neat Things Boutique
. They were hosting a wonderful giveaway and I was fortunate to be chosen as the winner of a set of fabulous Inkadinkado Stamps
THANK YOU Neat Things Boutique
******************************************
Floral Flourishes
******************************************
It is with great pleasure, that I get to shout THANK YOU to all the wonderful people at
The Paper Shelter Challenge Blog
and
Shop.
I have been following this blog and shop for quite some time, hoping to get my little paws on some of their adorable images.
I was so happy when I saw my name listed as the winner for
Challenge #52-Add a Sentiment
and couldn't wait to shop for 3 images at the store.
THANK YOU Paper Shelter!!!
Here are the darling images I chose to receive. . .
******************************************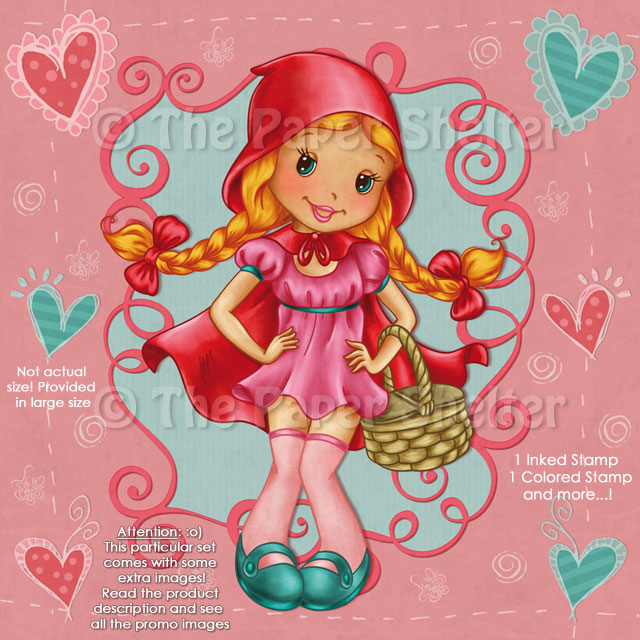 Little Red Riding Hood
You can purchase this cutie
HERE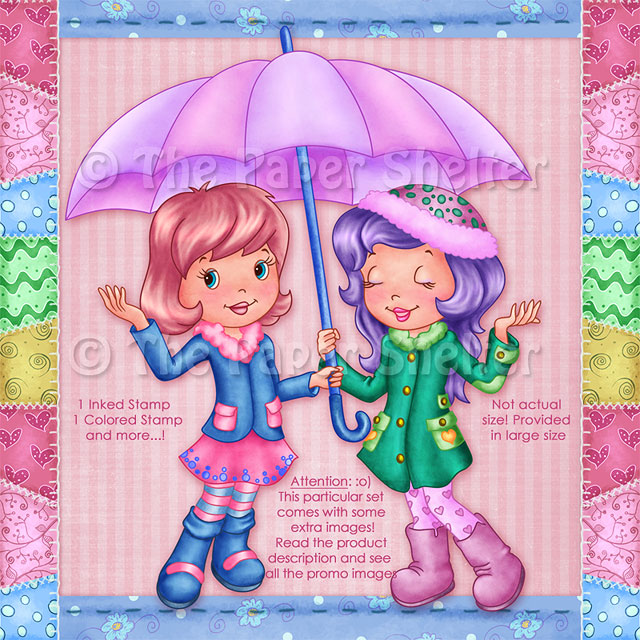 Sharing a Rainy Day
You can purchase this adorable digi
HERE
and
Quiet Moment
You can purchase it
HERE
******************************************
Have you had the opportunity to view some of the fabulous images at
Fresh Brewed Designs,
yet? If not, head there now and show Heather and the fabulous DT some love.
They had a Release Blog Hop in February with some darling images. I was excited to be chosen as a winner at DT Sheryl's blog
@ Ink and Lace with Sheryl
.
THANK YOU Fresh Brewed Designs and Sheryl ! ! ! !
******************************************
Here is the fabulous prize I won . . .
I ALSO WANT TO SHOUT OUT . . .
FBD is celebrating their new March Release with a blog Hop that ends today.
So head over to the
FBD Blog now and Hop Along.
My last sincere THANK YOU this week goes out to the wonderful
Whimsy Stamps Team
. I always enjoy hopping during their new releases. Their stamps are TREMENDOUS and the team always has beautiful creations to be seen. During their last Whimsy Release Hop in February, I was chosen as a winner from the Hop.
I gladly chose to have the prize delivered to my BFF since her first stamp purchase ever, was a
Whimsy Stamp
called Wee Snippet. She texted me to let me know when her new prize arrived and it was the adorable stamp pictured below.
THANK YOU SO MUCH Whimsy Stamps (this comes from Teresa, my BFF, too)!
******************************************
I hope that if I have inadvertently left anyone out of this gracious THANK YOU, that you all know you are all included in my thoughts, past and present. Please, if you wish for me to do a shout out to you in a future
Makin' it to the Mailbox Monday
, don't hesitate to remind me of a prize you sent my way, and I will do my best to give you the credit you so rightfully deserve!!!
Also, if you would like to show off your own winnings, just title your post
Makin' it to the Mailbox Monday
and if I am your follower, I will gladly stop by to read it once I see it at my dashboard. Or, if you'd like, you can leave a link with your comment below. I would love to see the happiness that greets others in their Monday Mailboxes :O)
DON'T FORGET TO:
Happy Crafting and Until Next Time
:O)
Jessica