My sweet Blend,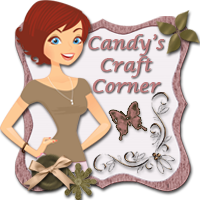 is celebrating
her upcoming
on June 27th


Candy
is an amazing artist with a huge heart.
It is always a pleasure to visit her blog
and see what
she has created next.
I love peeking in at her blog to see her amazing
projects she creates
for her Design Team posts at
Die Cuttin' Divas
and her coloring skills are exceptional and top notch!
Although she doesn't design for
My Craft Spot
anymore,
this is where our friendship blossomed.
As I would visit for the challenges, I always adored
seeing her projects as a Design Team Member!
She always leaves the most
darling comments for me to read
at my blog as well.
Candy
, it has been an awesome journey
to follow you and your talent.
You deserve all the followers
you have at this point, and all those that
will join you in your future blogging journey!
I hope your Blogaversary is
BLESSED
with new friendships,
crafty inspiration,
and hope that you are showered
with all the
LOVE
you deserve sweetie.
HAPPY BLOGAVERSARY

*************************


And, to celebrate,
Candy
is offering
at her blog.
She even did a cute video to show all
the goodies up close and personal!
Here is the huge haul of
Candy from
Candy
!
Keep Crafting
:O)
Jessica